CONGRATULATIONS TO PULP VIXEN  -
INLAND EMPIRE MAGAZINE BAND OF THE YEAR 

WINE COUNTRY MUSIC AWARDS - BEST COVER BAND 
TEMECULA VALLEY MUSIC AWARDS - BEST COVER BAND 
Pulp Vixen is an Award Winning Corporate band available for your next event. World class musicians, an energetic and current song list, and the finest production sound and backline make this band your one stop shop for live entertainment. We offer live music, DJ services, MC services, sound and lighting. Contact us today for pricing and information.
Pulp Vixen proudly endorses Kiesel Guitars, Sfarzo Guitar Strings, Spaun Drum Company, Amedia Cymbals and Los Cabos Drumsticks!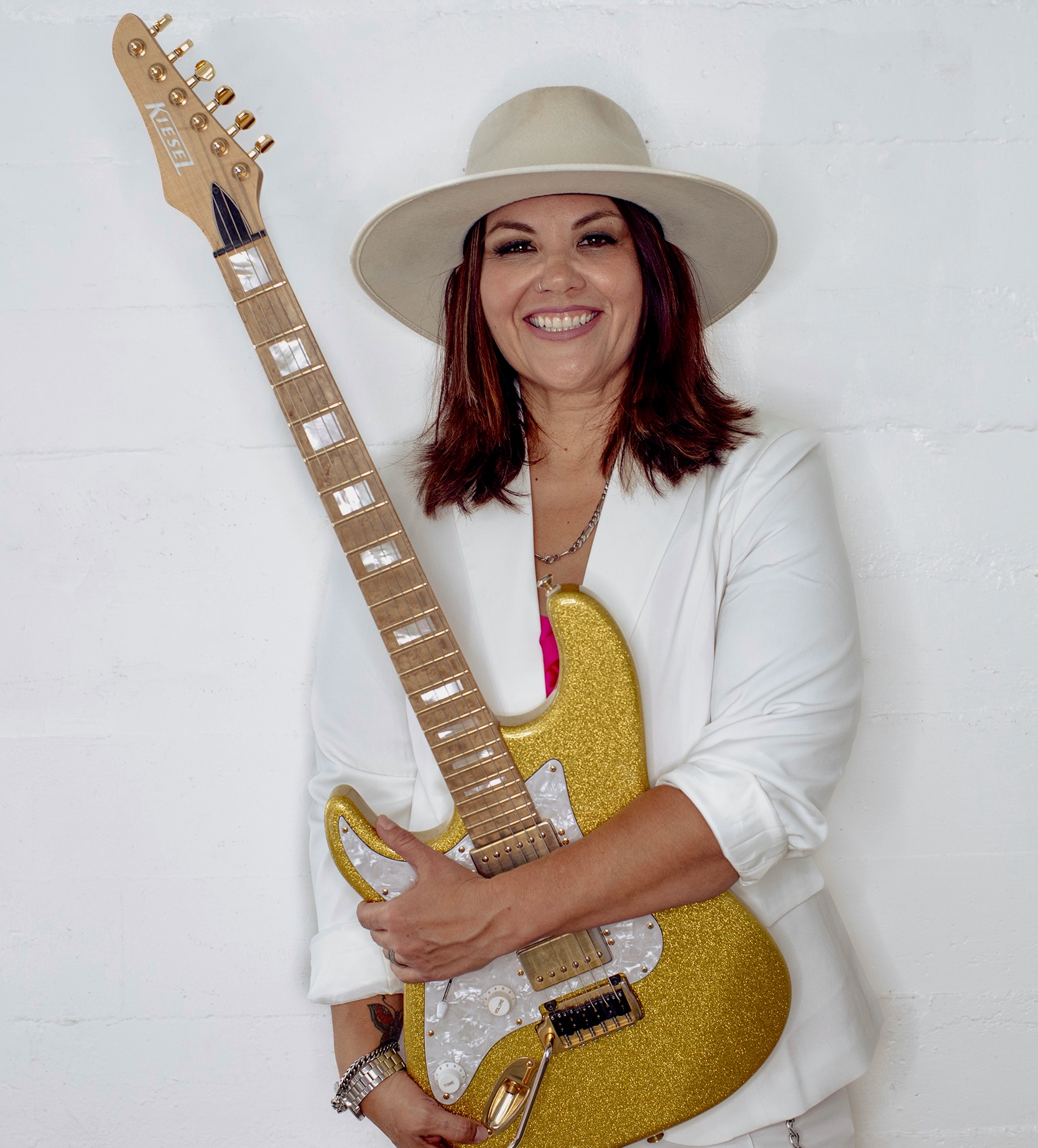 ROSEANN ALDRETE - GUITAR 
- Lead guitarist Rosie Aldrete will wow you with her lead guitar riffs! She picked up a guitar at the age of 15 and set the so Cal guitar scene on fire. A true rock star, Rosie wows crowds with her passionate performance style. She is involved in multiple projects, including Pulp Vixen, her original project, CR Acoustic Duo, and her blues/soul project, RAP. Rosie is also a sought after session musician, lending her uncomparable tone to Corday's latest CD, "Weekend Warrior", which won the Best Video category in the 2012 Out Music Awards. She has credits for playing on Jan's Coming Out (2011) and Meth Head (2012), both independent films. Rosie has toured all over Southern California, Nevada,  Utah, Arizona, Florida and Mexico playing venues including the House of Blues, the Whiskey, the Roxy, the Troubador, the Viper Room and the VooDoo Lounge. She's opened for such artists as Salt n Pepa, Goddess and She, Fishbone, Big Sandy, and Deke Dickerson. She endorses Kiesel Custom Guitars and Sfarzo Guitar Strings. Check out her artist profile here! https://www.kieselguitars.com/artists/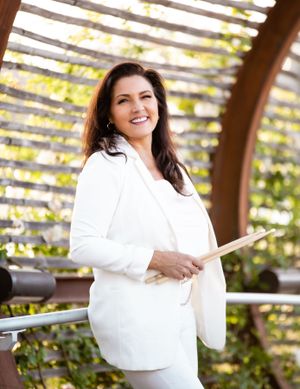 CHRISSY MARQUEZ - DRUMS/VOCALS - Chrissy is a lifetime musician, classically trained on the piano since she was 6. She entered USC with a talent scholarship and began a career as a professional dancer for many years before discovering her love for the drums. She's a true entertainer, and a triple threat. Her sultry vocal stylings, varied musical background in piano, drums, percussion and ukulele, and extensive dance training make her an entertainment powerhouse. She has years of experience working for companies such as Disneyland, the Anaheim Angels, McDonald's and with recording artists including KidnPlay and Buster Pointdexter. She currently acts as booking manager for CR Talent, the organization that is behind the all female band, Pulp Vixen, tribute projects, Femme Halen and Totally Go-Go's. Chrissy also writes for her original project with Roseann Aldrete, CR Acoustic. Chrissy currently endorses Spaun Drums, Amedia Cymbals, and Los Cabos Drumsticks. You can check out her artist profile here: http://spaundrums.com/artists/index/view/id/129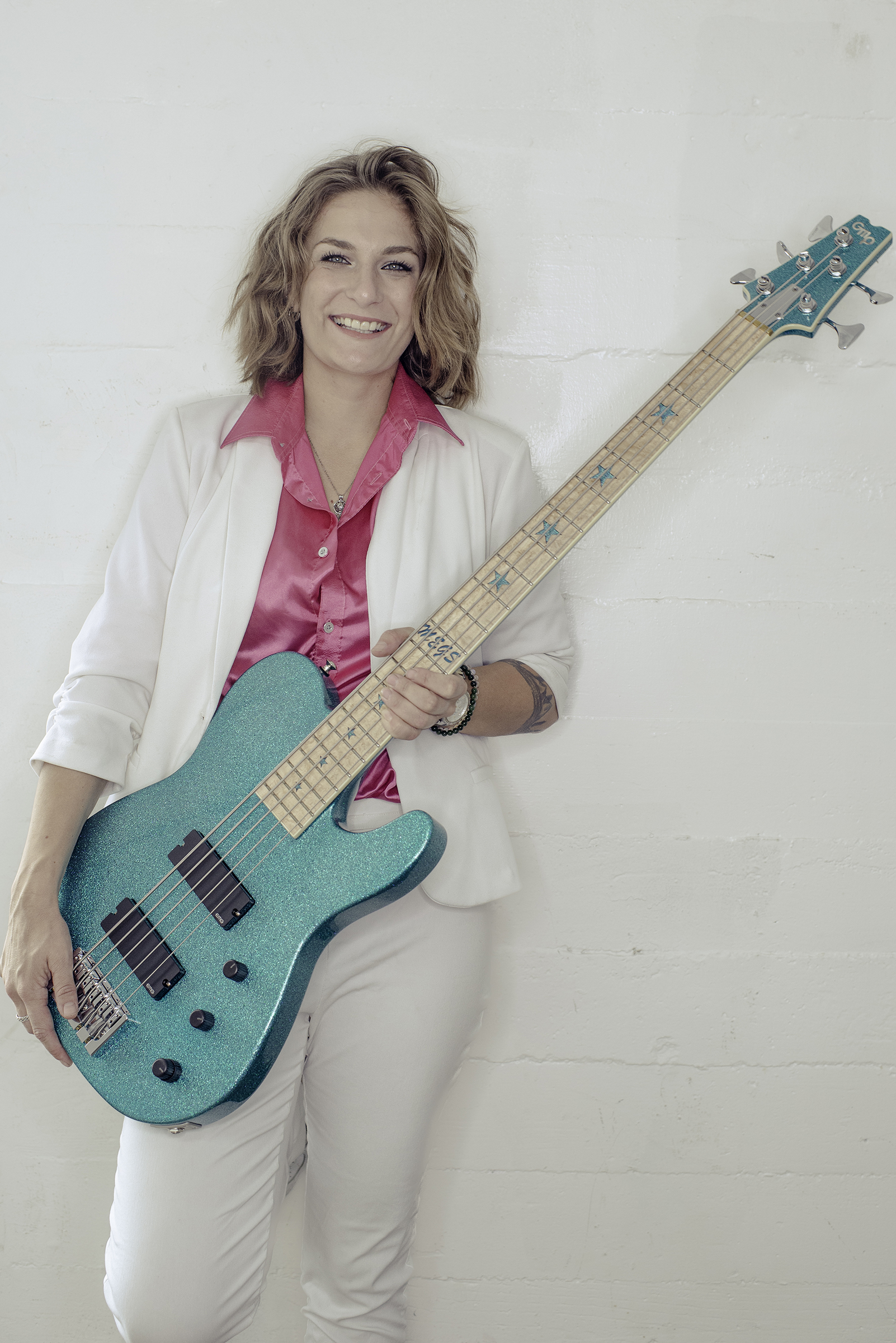 MEGAN STEINER - BASS GUITAR/RHYTHM GUITAR/DRUMS - 
Megan started playing drums at the age of 3 and started her first band by age 8. She then joined The Hollywood School of Rock where she began to study guitar and bass as well. Megan has played for many venues all over California including The Canyon Club, The Coach House, NAMM, The Whiskey, The Roxy and many more. Her current projects include Pulp Vixen, Femme Halen, Totally Go-Go's and the 80's all female sensation, Klymaax. She enjoys collaborating and writing/creating music with local artists while she continuously subs for
multiple bands throughout Southern California. Currently endorsed by DRG guitars and Soultone Cymbals, Megan plans to continue her musical education while attending Citrus College
SANDY CHAO - KEYS
Sandy relocated to Hollywood in 2009 to attend Musician's Institute and pursue a career in music. While in school she studied with Russell Ferrante, Otmaro Ruiz, Carlos Campos, and Carl Schroeder. 
Currently, Sandy is the music director of Cherry Poppins Productions. She is also a member of Circle The Earth, Prince Again, The Suffragettes, RNRX, Seize The Night, and Monte Revolta and His Band of The Living Dead. 
Her credits include Olivia Rox, Tahj Mowry, Cameron Cartio, as well as many other Chinese artists including Aska Yang, Steven Ma, Luo Shifeng, Christy Chung, Kang Kang, Yu Ya, Johnny Yip, Anson Ping, and Wong He.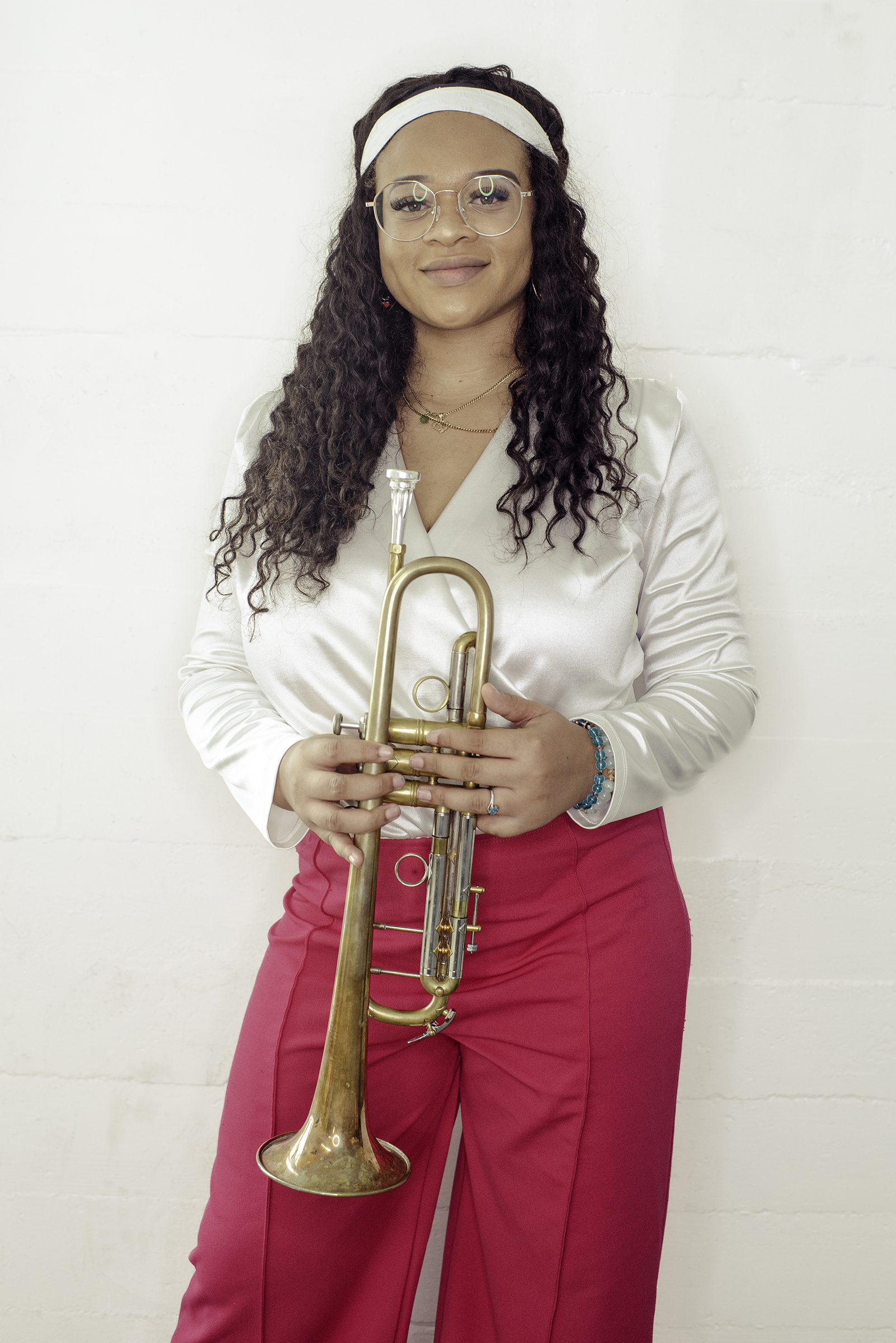 TATIANA TATE - Trumpet More than ever, monstrously talented young women are rising through the ranks of jazz instrumentalists, challenging the male-dominated status quo. Tatiana Tate is at the top of the list of rising stars. This California-based Trumpeter, Artist and Composer has built a resume that would be the envy of artists three times her age. Tatiana began her musical journey as a drummer at age 5 and later moving to Trumpet at age 8. She is an NAACP Act-So Champion. She was Soloist of the Colburn Conservatory of Music Jazz Workshop Band, Soloist of the Arturo Sandoval All-Star Youth Jazz Band, and Tatiana performed at the first Annual Grammy Museum Gala along with Boys 2 Men, Kelly Roland, Smokey Robinson and Michael Bolton. She has performed at many festivals and concert venues throughout the country, Washington D.C. Women In Jazz Festival, Next Generation Jazz Festival, Gardena Jazz Festival and many many more. Tatiana has shared the stage with David Sanborn, Clora Bryant, Brian Culbertson, Brian Simpson, Jeanette Harris, Chaka Khan, Con Funk Shun, Jazz in Pink, Stanley Clarke, Frankie Beverly, Sheila E., and Ronnie Laws. Inspired by Jazz artists like Clora Bryant, Freddy Hubbard and Kamasi Washington, Tatiana relishes free improvisation, avant-garde experimentation, and a melodic approach to her distinctive tone, mixing spiritual, afro-futurist jazz with soul, funk, hip-hop rhythms, and global influences. Tatiana is a graduate of California State University Fullerton, majoring in Jazz Studies and Commercial Music Composition. This Award-wining artist is band leader of the Tatiana Tate Quartet, a group of masterfully talented musicians ready to prove Jazz is alive and well with the next generation.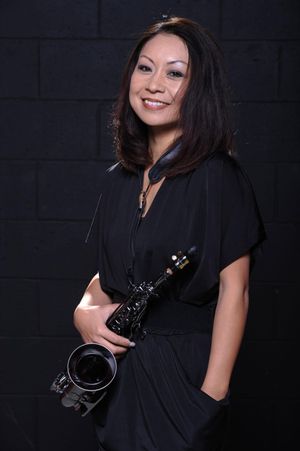 RURI MATTHEWS - Saxophone
Ruri Matthews is a gifted, professional saxophonist and teacher on alto, soprano and tenor sax as well as clarinet. Her masterful solos always draw the crowd into the music and earn the admiration of other musicians. Ruri began her musical journey as a youngster in Japan, studying piano and clarinet. After an extended break for academics, relocation and motherhood, she now lives in Los Angeles pursuing her passion for music. Ruri studied alto saxophone with Ralph "Buzzy" Jones, himself a student of Yusel Lateef, and considers her time with him to be fundamental to her core of music. She now teaches clarinet and saxophone to various ages and backgrounds. She plays regularly with many diverse groups such as Harbor Jazz Ensemble, Liquid Blue, Twist of Soul, Acoustic Generations, and Rolling Stones Tribute Some Girls. She feels her music has just begun!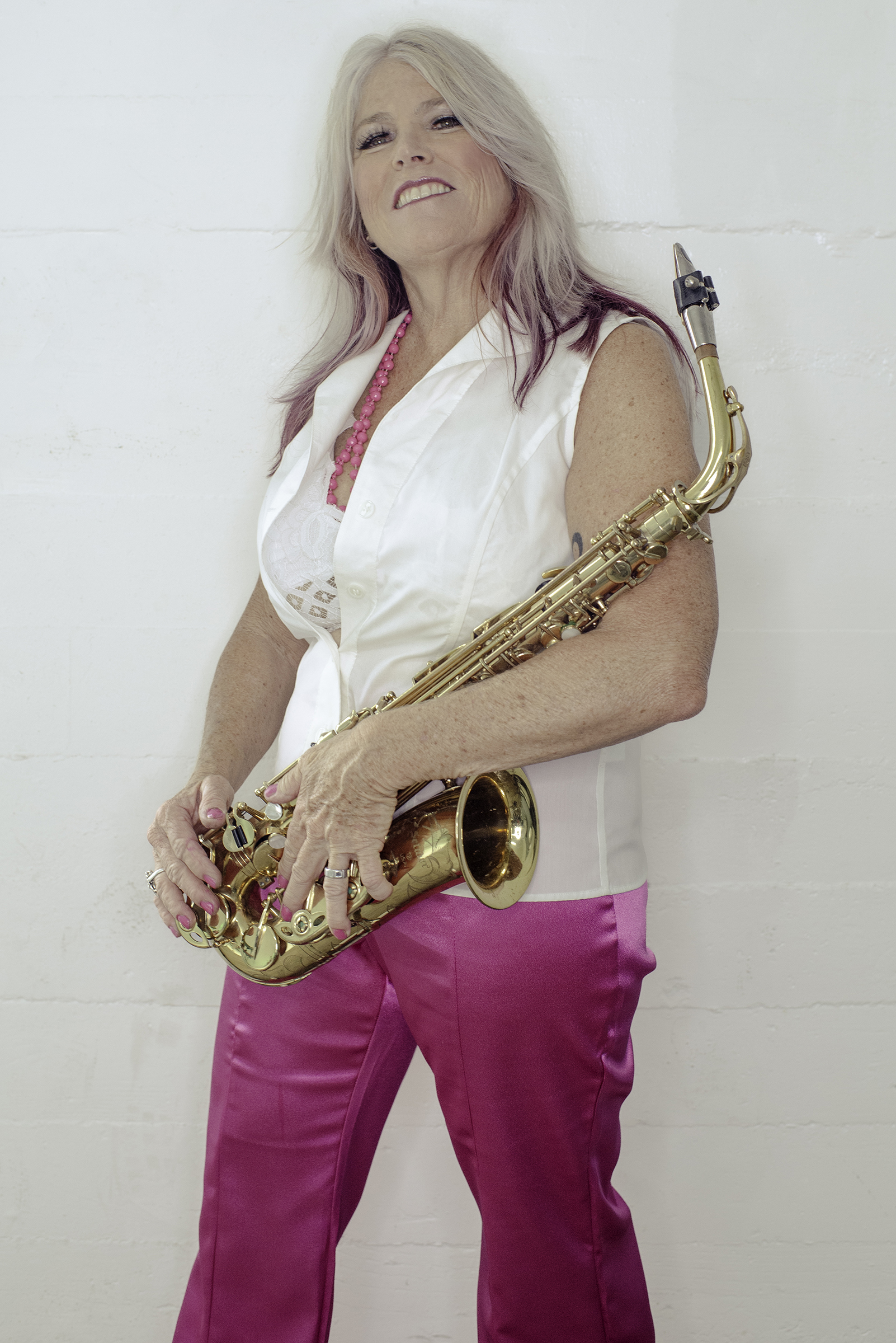 SUSAN JOYNER - TOTALLY GO-GO'S KEYS/GUITAR
 - Susan began playing piano at 6 and never stopped.  She added instruments to her arsenal along the way, playing the sax in school bands & 
later picking up guitar when she wanted to rock it a little harder and louder.  She studied music in college & from there this triple threat played in many bands, most notable was the original band "Peculiar Boogie".  Susan put out 2 cds with this band and toured the western states playing various venues and opening for acts such as:
Robben Ford, CoCo Tayler, Cory Stevens, Mick Jones, Rosie Flowers, Dave Wakling, the Dead festivals featuring members of the Grateful Dead, Foghat, and venues such as the Coachhouse, Roxy, Troubadour, Whiskey, Mystic Theatre, Coach House, the 30th Anniversary of the Monterey Pop Festival  and many more.
Susan's piano solos remind you of early Elton John circa "Goodbye Yellow Brick Road" combined with her Black Crowes southern feel, sets an "in your pants groove" like no one else.
Susan's sax playing always ignites the audience into a frenzy.  When she wails on a solo, the energy she has when performing is only second to her chops. 
VIXEN VOCALISTS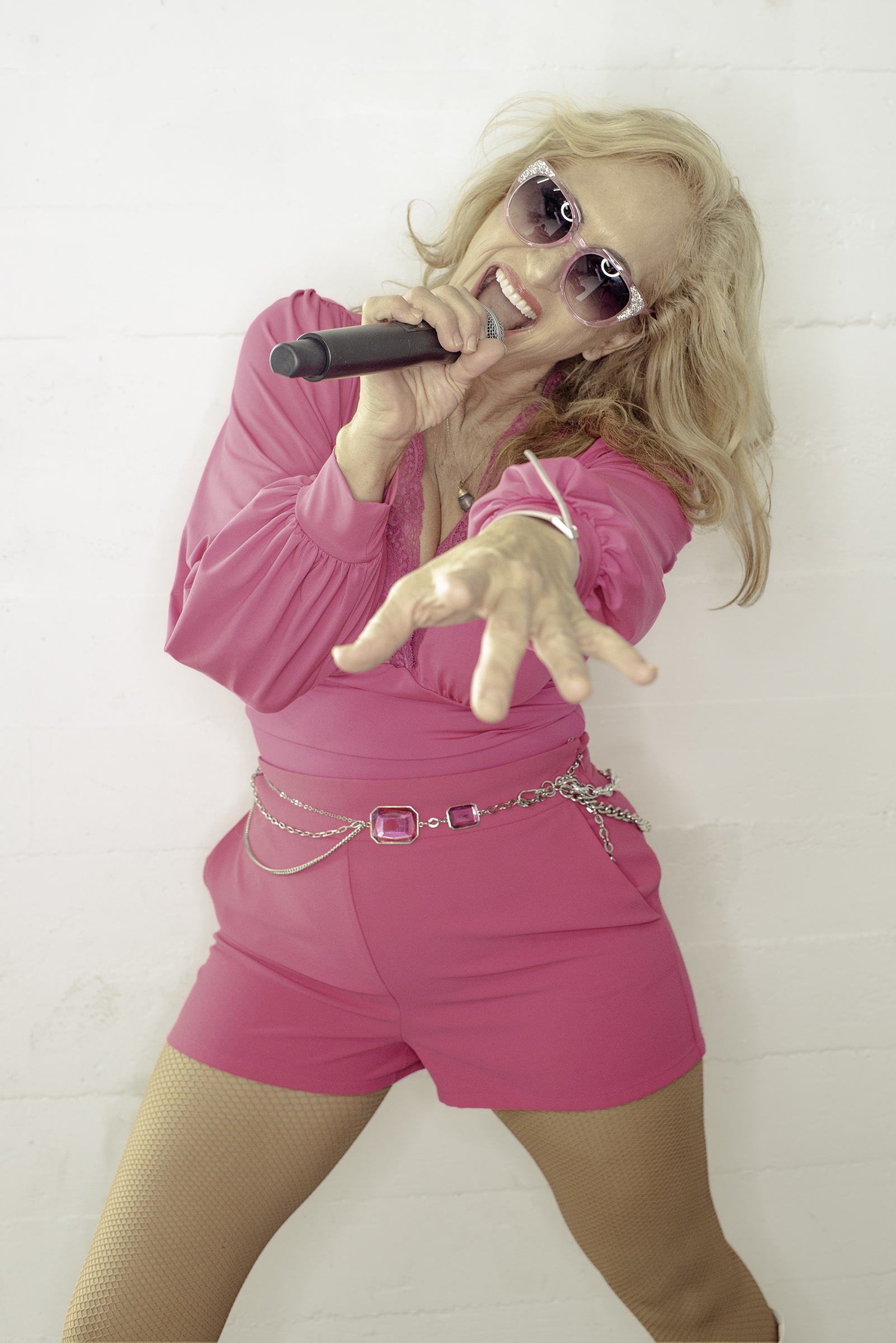 BECKY MAHEATA TAHAURI MOON  - Lead Vocals/Percussion She received her performance training growing up in Chicago and working for Polynesian Dance troupes since the age of 5 performing throughout the US and then as a full-time dancer for SeaWorld Polynesian Village. As an adult, she became lead singer for Crash Dance traveling worldwide including playing for the troops in military tours to Kosovo, Irag and Afghanistan for 9 years. Becky's voice is known for her range and extreme versatility with an ability to sing ACDC to Whitney Houston. She has been backup vocalist for many well-known gospel and soul artists, and records with and fronts many world class artists and LA bands. Becky is most known for ability to cover the late Teena Marie.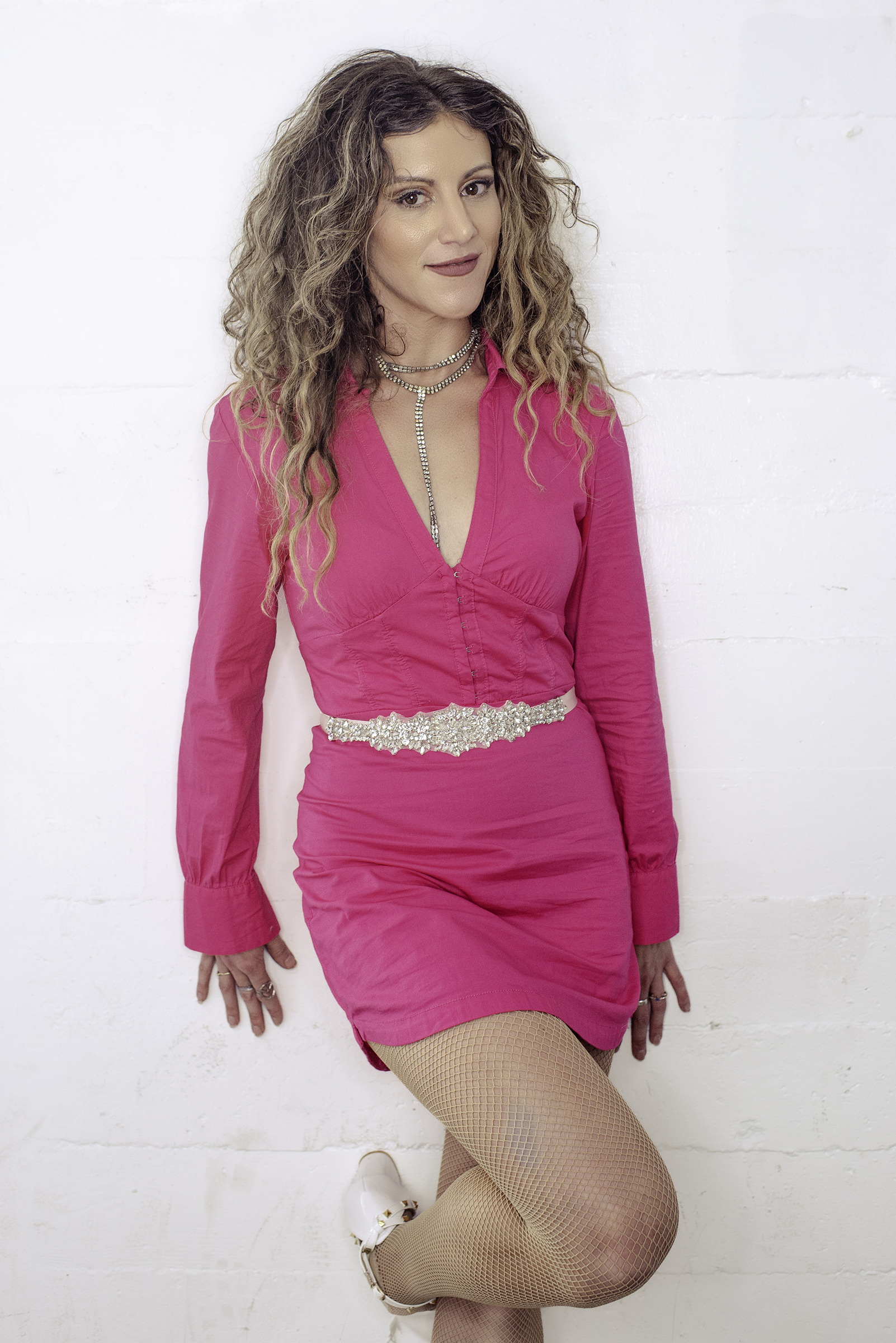 NIKI BENTE
- Niki is a singer/songwriter from Valencia, CA. She grew up in singing in choir and studied jazz and blues in college. She entered her professional performing career at 20. Making her start singing in a top 40 band and recording studio sessions, from song writers originals to commercial jingles. The cover bands she currently plays with range musically from, an acoustic top 40 duo, all girl funk and soul, southern rock, 80's theme, 90's theme, billboard top 40's, country, and a tribute to Fleetwood Mac (as Stevie Nicks). She currently performs at three of the major theme parks in southern California, weddings, corporate events, fairs, casinos, and more. Past performances include, top 40 for American Idol season 4 & 6, top 20 Nashville Star season 10, singing mozart requiem in Carnegie Hall, to name a few. She has always been influenced by singers that have a story to tell and an overwhelming sense of passion in their voice, such as Stevie Nicks, Ann Wilson, Billie Holiday and Janis Joplin.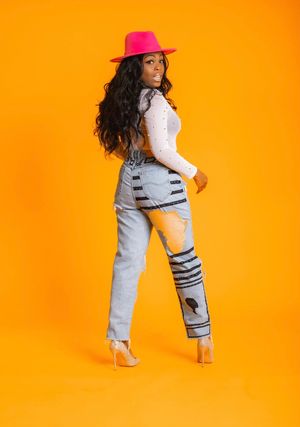 KC
CARNAGE - 
KC Carnage is an american Singer/Songwriter , born in Montclair, NJ. She discovered her love for music at a very young age singing in the rafters of ST. Paul Baptist church and various youth choirs. Although she graduated from Bowie State University with a B.s. in communications, that didn't stop her from participating in every show the theatre department had to offer. Her major influences are Whitney Houston, Billie Holiday, michael Jackson, Beyonce, just to name a few. Her voice is often compared to the strength of Tina turner and the delicacy of Diana Ross. She has toured nationally with vaud and the villains, 
produced many shows of her own, and completed her latest project, KC's  Heroes, a funk, soul, rock & roll band. You can catch her singing all around Los Angeles in venues such as: The Sayers Club, Viper Room, Fais Do do, Bar Lubitsch, Molly Malones, and many others.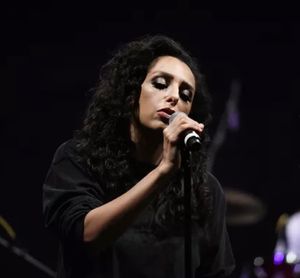 LAUREN RICHARDS 
has traveled the world working as an artist and creative developer.  Her eclectic style of singing and passion for creating new and interesting shows has taken her from Australia to the Caribbean to Europe. During her more than ten years of experience in the entertainment industry, Lauren has performed and developed brand new musicals and review shows, taught talented individuals who have also earned the privilege of fulfilling their dreams of performing and sang her heart out in packed venues for thousands of people. Now based in Los Angeles, CA, Lauren continues to work on new projects as a recording artist, producer and creative director.  
DJ - CLUB VIXEN