CONGRATULATIONS TO PULP VIXEN  -
INLAND EMPIRE MAGAZINE BAND OF THE YEAR 

WINE COUNTRY MUSIC AWARDS - BEST COVER BAND 
TEMECULA VALLEY MUSIC AWARDS - BEST COVER BAND 



Pulp Vixen is a Female Fueled, high energy, dance band whose talent and fun loving appeal has set a new standard in Corporate Entertainment. Specializing in today's Top 40 dance music, latin, R&B, hip hop, classic rock favorites, and performing a wide range of classic dance standards, Pulp Vixen will keep the dance floor packed from start to finish covering hits by: Lizzo, Lady Gaga, Bruno Mars and Justin Timberlake. Dance to your old school favorites from  Michael Jackson, Prince, Whitney Houston, Kool and the Gang, and many more. Latin is your vibe? Let us help you get into the rhythm with hits from Celia Cruz, Selena, Malo and Santana. You want rock? We will Rock You with our classic favorites from Joan Jett, Metallica, Bon Jovi, Guns n Roses, Journey, Heart, Alice in Chains and that's just the start! They are one of the top requested acts by the most prestigious booking agents in the event entertainment industry and are available for corporate parties, weddings and festivals of any size.
Pulp Vixen proudly endorses Kiesel Guitars, Sfarzo Guitar Strings, Spaun Drum Company, Amedia Cymbals and Los Cabos Drumsticks!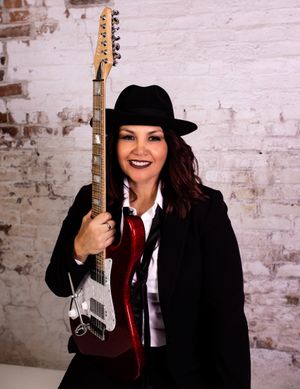 ROSEANN ALDRETE - GUITAR 
- Lead guitarist Rosie Aldrete will wow you with her lead guitar riffs! She picked up a guitar at the age of 15 and set the so Cal guitar scene on fire. A true rock star, Rosie wows crowds with her passionate performance style. She is involved in multiple projects, including Pulp Vixen, her original project, CR Acoustic Duo, and her blues/soul project, RAP. Rosie is also a sought after session musician, lending her uncomparable tone to Corday's latest CD, "Weekend Warrior", which won the Best Video category in the 2012 Out Music Awards. She has credits for playing on Jan's Coming Out (2011) and Meth Head (2012), both independent films. Rosie has toured all over Southern California, Nevada,  Utah, Arizona, Florida and Mexico playing venues including the House of Blues, the Whiskey, the Roxy, the Troubador, the Viper Room and the VooDoo Lounge. She's opened for such artists as Salt n Pepa, Goddess and She, Fishbone, Big Sandy, and Deke Dickerson. She endorses Kiesel Custom Guitars and Sfarzo Guitar Strings. Check out her artist profile here! https://www.kieselguitars.com/artists/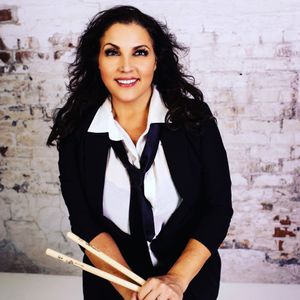 CHRISSY MARQUEZ - DRUMS/VOCALS
- Chrissy is a lifetime musician, classically trained on the piano since she was 6. She entered USC with a talent scholarship and began a career as a professional dancer for many years before discovering her love for the drums. She's a true entertainer, and a triple threat. Her sultry vocal stylings, varied musical background in piano, drums, percussion and ukulele, and extensive dance training make her an entertainment powerhouse. She has years of experience working for companies such as Disneyland, the Anaheim Angels, McDonald's and with recording artists including KidnPlay and Buster Pointdexter. She currently acts as booking manager for CR Talent, the organization that is behind the all female band, Pulp Vixen, tribute projects, Femme Halen and Totally Go-Go's. Chrissy also writes for her original project with Roseann Aldrete, CR Acoustic. Chrissy currently endorses Spaun Drums, Amedia Cymbals, and Los Cabos Drumsticks. You can check out her artist profile here: http://spaundrums.com/artists/index/view/id/129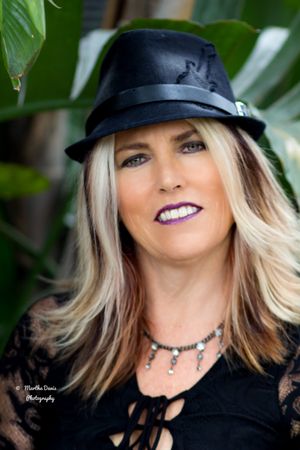 SUSAN JOYNER - TOTALLY GO-GO'S KEYS/GUITAR
 

- Susan began playing piano at 6 and never stopped.  She added instruments to her arsenal along the way, playing the sax in school bands & 
later picking up guitar when she wanted to rock it a little harder and louder.  She studied music in college & from there this triple threat played in many bands, most notable was the original band "Peculiar Boogie".  Susan put out 2 cds with this band and toured the western states playing various venues and opening for acts such as:
Robben Ford, CoCo Tayler, Cory Stevens, Mick Jones, Rosie Flowers, Dave Wakling, the Dead festivals featuring members of the Grateful Dead, Foghat, and venues such as the Coachhouse, Roxy, Troubadour, Whiskey, Mystic Theatre, Coach House, the 30th Anniversary of the Monterey Pop Festival  and many more.
Susan's piano solos remind you of early Elton John circa "Goodbye Yellow Brick Road" combined with her Black Crowes southern feel, sets an "in your pants groove" like no one else.
Susan's sax playing always ignites the audience into a frenzy.  When she wails on a solo, the energy she has when performing is only second to her chops. It's a sight to behold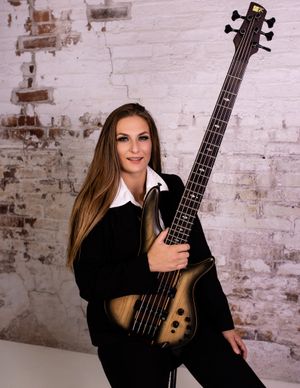 MEGAN STEINER - BASS GUITAR/RHYTHM GUITAR/DRUMS - 
Megan started playing drums at the age of 3 and started her first band by age 8. She then joined The Hollywood School of Rock where she began to study guitar and bass as well. Megan has played for many venues all over California including The Canyon Club, The Coach House, NAMM, The Whiskey, The Roxy and many more. Her current projects include Pulp Vixen, Femme Halen, and Totally Go-Go's. She also subs with local bands, Smooth Touch, and Celluloid Heroes. She enjoys collaborating and writing/creating music with local artists while she continuously subs for
multiple bands through out Southern California. Currently endorsed by DRG guitars and Soultone Cymbals, Megan plans to continue her musi
cal education while attending Citrus college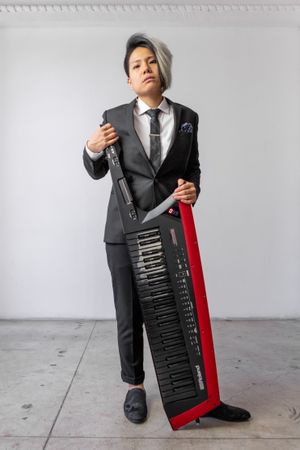 Sandy relocated to Hollywood in 2009 to attend Musician's Institute and pursue a career in music. While in school she studied with Russell Ferrante, Otmaro Ruiz, Carlos Campos, and Carl Schroeder. 
Currently, Sandy is the music director of Cherry Poppins Productions. She is also a member of Circle The Earth, Prince Again, The Suffragettes, RNRX, Seize The Night, and Monte Revolta and His Band of The Living Dead. 
Her credits include Olivia Rox, Tahj Mowry, Cameron Cartio, as well as many other Chinese artists including Aska Yang, Steven Ma, Luo Shifeng, Christy Chung, Kang Kang, Yu Ya, Johnny Yip, Anson Ping, and Wong He. 
VIXEN VOCALISTS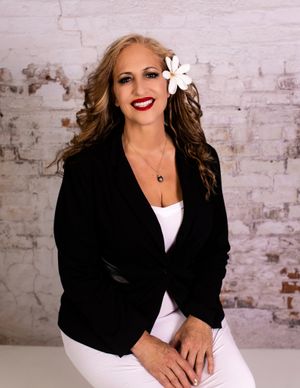 BECKY MAHEATA TAHAURI MOON
  - Lead Vocals/Percussion She received her performance training growing up in Chicago and working for Polynesian Dance troupes since the age of 5 performing throughout the US and then as a full-time dancer for SeaWorld Polynesian Village. As an adult, she became lead singer for Crash Dance traveling worldwide including playing for the troops in military tours to Kosovo, Irag and Afghanistan for 9 years. Becky's voice is known for her range and extreme versatility with an ability to sing ACDC to Whitney Houston. She has been backup vocalist for many well-known gospel and soul artists, and records with and fronts many world class artists and LA bands. Becky is most known for ability to cover the late Teena Marie.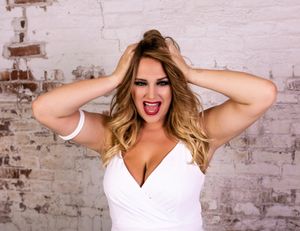 ALEX TAHAURI
  - Lead vocals. Alex has been singing and songwriting for years. She grew up performing and dancing with her family. With Alex's signature raspy edge to her vocals and unique vibrato, she has breathed new life into our Tribute to The Go-Go's. Her resemblance to Belinda Carlisle is uncanny!